Having a web site is crucial in today's interconnected world.
As your personal presence, your business, or your organisation, your web site simply is your starting point.
How to get there can be daunting, even for long-term Internet users.
What should you do, how do you go about doing it, what will it entail?
This is the place.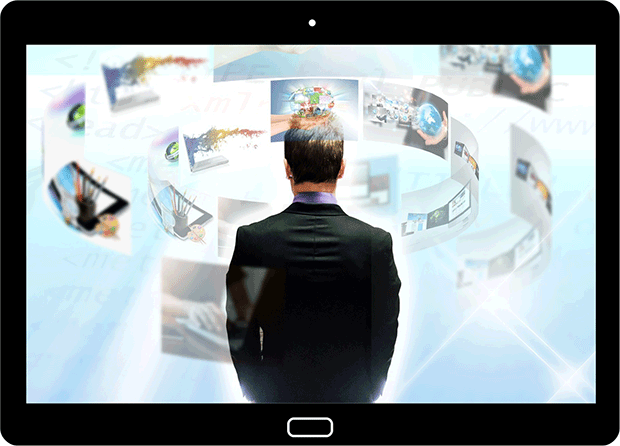 It is your web site, but the web site is for your audience.
Everything else follows from that.
Your identity
First and foremost, having a domain means you establish yourself as you. Identity theft is a real problem, one that will only increase over time. Anyone can create just about whatever online identity in your name but with your domain, you will always be able to refer to that.
Your email
With your domain, you communicate via your own email. While the various email services such as Google and Yahoo may purport to be free, they make you their product. And while even the biggest empire eventually will crumble, you will still have your domain and your email – without seeing any ads.
Your social media
With your email, you create the focal point for all your social media needs. You can also post and store your social media content through your web site.
Your storage
With your web site, you can store your files on your server so you can reach them from any browser anywhere, without paying extra for cloud services.
Your online store
With your web site, you can sell your products either world-wide or locally.
Your window to the world
With your web site, you decide how the world will find information about you. What do you wish to share with the world? What do people need to know about you? A web site is your window to the world, where you are in control.
The strategy
The first step is to establish what your needs are. What is the goal of the site? What is possible? What is realistic?

The content
The second step is to gather the content. What content is available? What content should be used?
The design
The third step is to determine`what your audience will see. What design will best convey the goal of the site? Will it be user-friendly?
The plans
The fourth step is to match your needs to the appropriate plan. What should be done? How long will it take? What will it cost?
The development
The fifth step is to develop the site with continuous feedback from you.

The sign-off
The sixth step is for you to sign off on the final version of the site.
The backroom
The seventh step is to hand over the site. How will the site be updated and in shape? Who will do it?